Pro A Sereis
40w LED Grille Panel Light --- 595*595*85mm

UGR<16
Why choose UGR<16 Anti-glare LED Luminaires?
The right light can have a favorable effect on various physiological processed in the human body. Statistically, 75% of office workers don't feel comofortable at their work time.
EVERGREEN LED Grille Panel light solutions can enhance their comfort,task performance, and productivity. Anti-glare light and light consistency allows the teachers to create the right mood to help pupiles to concentrate, relax etc. depending on the activity at hand,and so perform better overall.
Product Benefit:
--Light guided via quadrification optic lens for maximum luminaire efficiency, perfect glare reduction(UGR<16) and homogenous light distribution(85°).
--Robust iron struction with white painting treatment.
--Energy saving upt 50%(compare to fluorescnet lamps)
--Flicker free light thanks to special electronic control gear.
--Luminaire efficacy: >120Lm/w
--Initial color consistency: <5 SDCM
--Lifetime(L80/B50) up to 50,000hrs(at 25°)
--Warranty 5 years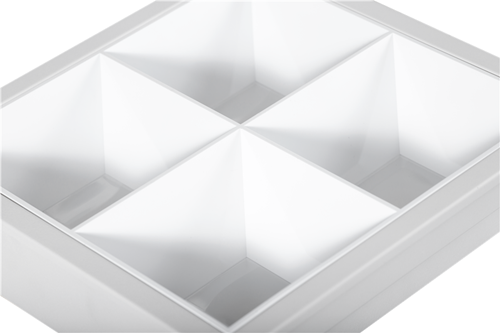 ITEM No: EG-GL40W-595595-01
Specification:
Power: 40w
Size: 5955*595*85mm
Input Voltage: 100-240v AC50/60Hz
Material housing: Galvanized / Steel optional
Finishing: Powder paint surface treatment

Optical material: Polycarbonate
Operating temperature: -10° ~ +40°
Storage temperature: -25° ~ +55°
On-/off-cycles: 100,000
Color temperature idnex CRI: 80
Degree of protection(IP): IP20
Fire-proof rated: V2
LED Chip: Everlight or Osram 2835
LED Driver: OSRAM
Driver failure rate(at 5,000hrs): 1%
LED Efficacy: Standard 110Lm/w , Optional 130Lm/w
LED Lumen: 5200Lm
Light Distribution: 88°
Warranty: 5 years
0-10v dimmable, Traic dimmable, DALI, Emergency function optional
Installation method: Recessed , Suspended, Surface
Product N.W.: 6.04kgs
Certification: CE ROHS ENEC TUV
Size: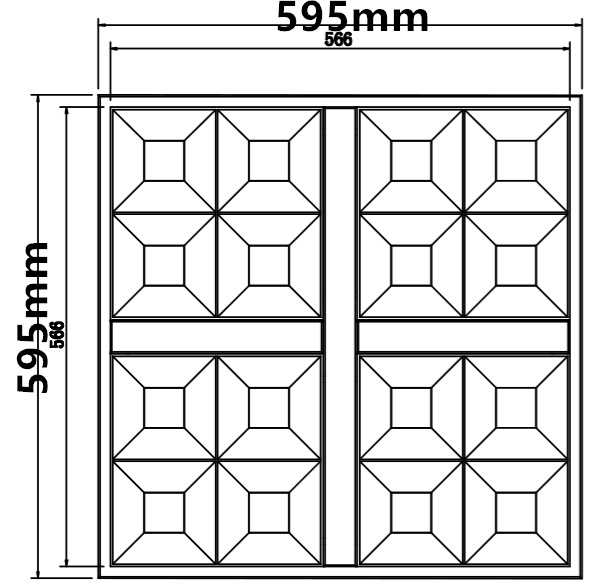 Installation open drawing(mm): 585*585mm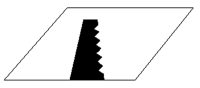 Exploded drawing: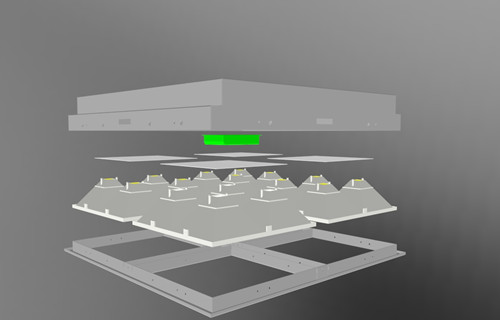 Light Distribution Curve: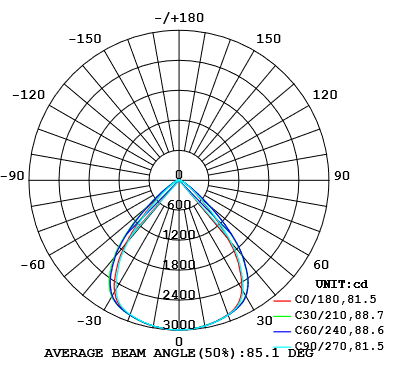 Product details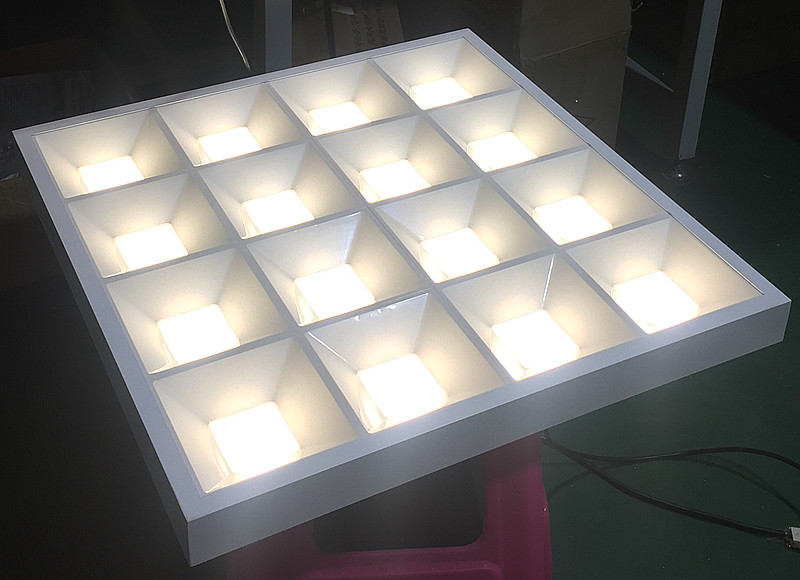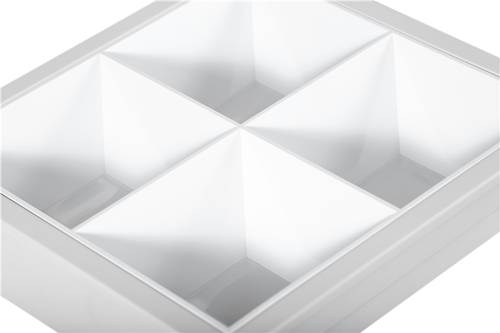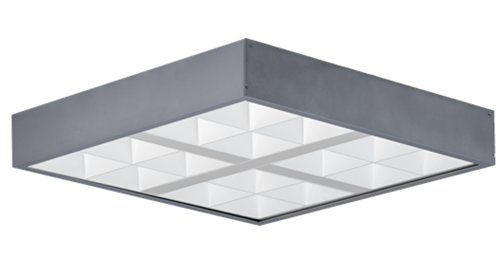 Polycarbonate optical design Surface mounted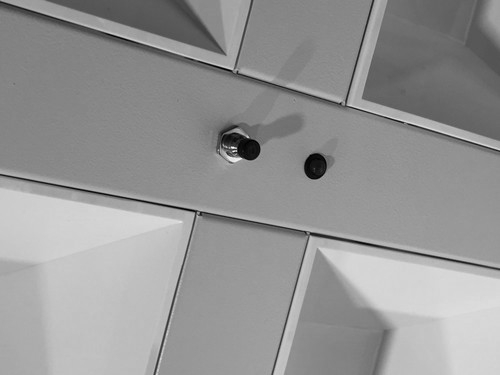 Emergency optional Consistency light
Project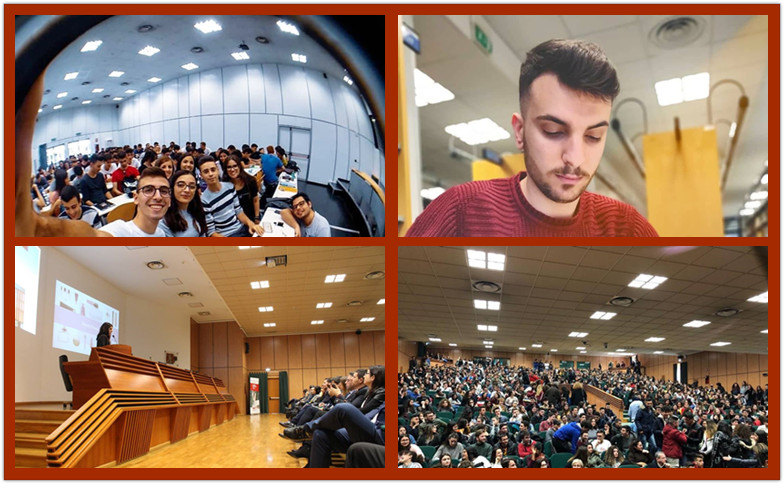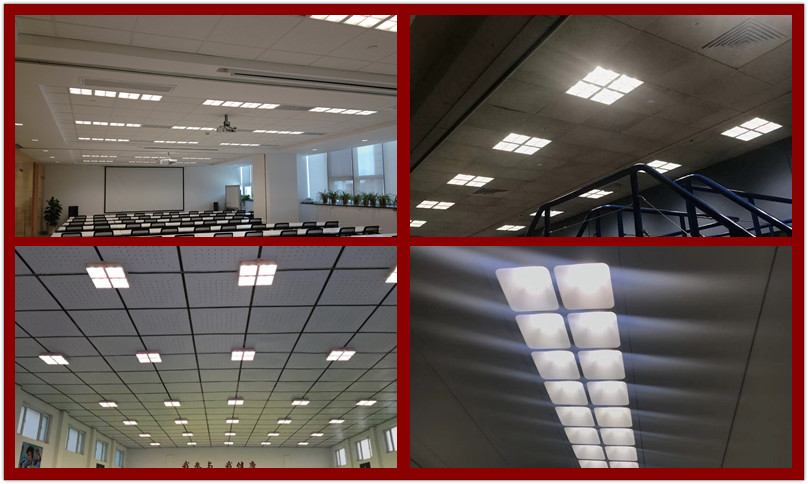 IES Download:
40w-595x595mm IES.pdf
More info: info@ledevergreen.com